Feline Hematology & Clinical Pathology
Feline hematology can present a few unique challenges. In this lecture we will discuss some common artifacts and clinician questions about feline hematology, and will offer tips on troubleshooting some of the more common problems we encounter when dealing with feline hematology samples. Selected common feline hematologic abnormalities will also be discussed.
Feline care includes laboratory testing such as clinical chemistry or urinalysis that is most often performed within the clinics by veterinarians and veterinary staff. Quality assurance and quality control must be performed throughout the testing process. The testing process is typically split into preanalytical, analytical, and post-analytical factors. General guidelines for each step will be provided and discussed to ensure quality care to feline patients.
Access

Recorded Webinars with Q&A Sessions

Access Duration

12 months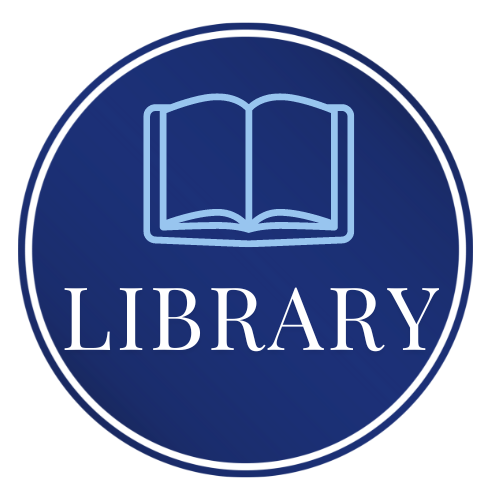 Feline Medicine
Register here with Credit Card Payment
This course is part of an Online Program in Feline Medicine consisting of 5 modules. Learn at your own pace! The course materials are all recorded and you have access for 12 months starting with your registration.
IEVS Certificate of Knowledge in Feline Medicine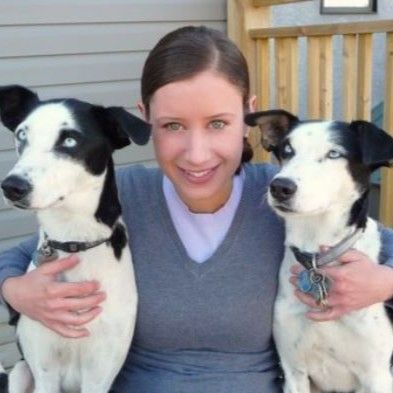 Dr. Kristyna Musil
BVSc, DVM, Dipl. ACVP
Vancouver, Canada
Kristyna is originally from Winnipeg, Manitoba. She completed a BSc in Science at the University of Manitoba before starting her DVM at the Western College of Veterinary Medicine. Following completion of her DVM in 2011, Kristyna decided to pursue her interest in clinical pathology. She completed her residency and ACVP certifying examination in 2014, and joined True North Veterinary Diagnostics shortly thereafter. In her spare time Kristyna enjoys hiking with her two dogs Crimp and Rock.
Dr. Delphine Guldner
DVM, MSc, DACVP
Vancouver, Canada
Delphine grew up in France and went to Belgium to study veterinary medicine. She obtained her DVM in 2009 at the FMV in Liege. She continued with a small animal rotating internship the next year and started working on a research project in Brussels while being a teacher's assistant for vet students the following two years. She flew to Australia where she also had a teacher's assistant position for biomedical and vet students in North Queensland until she obtained a clinical pathology residency at Washington State University in 2013. She completed her masters' thesis in veterinary science at WSU in 2016 and joined TNVD in January 2017. She is a nature lover and outdoor enthusiast.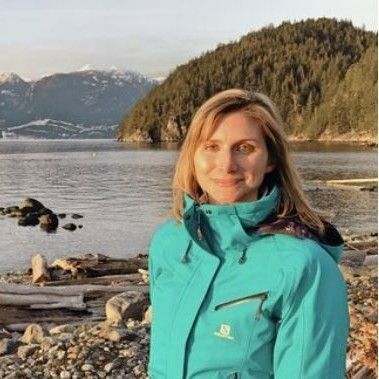 Feline Hematology & Pathology
Package
Book the Package consisting of 2 Webinar Hours incl. Recorded Q&A Session.
Feline Medicine: Module 5
Full Module 5
10 Webinars about Neurology, Oncology, Ophthalmology, Hematology, Dermatology incl. Certification Option & Recorded Q&A Sessions. Receive 30 € Discount.
Feline Medicine Cert.
Full Online Program
Book the full Feline Medicine Program with 58 Webinars incl. Q&A Sessions' Recordings and receive 265 € Discount & Advanced Certification Option!
Find out more about all webinars of the series
The Full Online Program in Feline Medicine is comprised of 58 webinars, which are divided into 5 modules. The webinars include the following topics:
Module 1

Understanding Cats

1) Cat friendly handling: From the cat's point of view, Dr. Scherk

2) Cat friendly handling: Putting Purrspective into your practice, Dr. Scherk

3)

Cat friendly handling: Improving Client Compliance at home

, Dr. Scher

k


Preventive Health Care / Wellness

4) Getting a meaningful history, Dr. Scherk

5) How to work-up a case (SOAP), Dr. Scherk

6) Life-Stage Wellness, Dr. Scherk

7) Wellness Programs (First year of life, Senior screening), Dr. Scherk

Feline Behaviour

8) The Relevance of Behavioural Medicine to Feline Practice, Dr. Heath

9) The Emotional Impact of Optimising the Feline Environment , Dr. Heath

10) Common Behavioural Manifestations of Feline Emotional Distress, Dr. Heath

Module 2

Nephrology and Lower Urinary Tract

1) Understanding Feline Kidney Diseases: Old and New Thoughts, Dr. Scherk

2) Lower Urinary Tract Health – Metabolism and Stress, Dr. Scherk

3) Monitoring Hematuria to help manage Urinary Tract Health and Feline Welfare, Dr. Scherk
Nutrition

4) Nutritional Needs for Felids, Dr. Chandler

5) Nutritional Assessment – Developing a Feeding Plan, Dr. Chandler

6) Obesity, Dr. Chandler

7) Inappetence and Anorexia, Dr. Chandler

8) Risks of Sarcopenia and Cachexia, Dr. Chandler

Gastro-Intestinal System

9) Chronic Feline Diarrhea: A frustrating Dilemma, Dr. Scherk

10) Managing Constipation and Megacolon: Relieving a Hard Problem, Dr. Scherk

11) Update in Feline Enteropathies, Dr. Scherk

12) Cholecystitis, Biliary Tract Diseases, Dr. Scherk

13) Liver (Lipidosis, Cholangitis), Dr. Scherk

14) Pancreatitis, Dr. Scherk

Module 3

Infectious Diseases

1) Infectious Diseases 1, Prof. Lappin

2) Infectious Diseases 2, Prof. Lappin

3) Infectious Diseases 3, Prof. Lappin

4) Infectious Diseases 4, Prof. Lappin

Feline Cardiology

5) Cardiology 1, Dr. Estrada

6) Cardiology 2, Dr. Estrada

Feline Dentistry

7) Inflammatory Oral Diseases: caudal stomatitis, periodontal disease, EGC, Dr. Gawor

8) Dental diseases: TR, pulp diseases, malocclusion, trauma, FOPS., Dr. Tutt

Pulmonary Dise

as

e

s

9)

Bronchopulmonary Disease in Cats - Asthma and Acute Respiratory Distress

, Dr. Scherk

10)

Snots & Snuffles: Chronic Feline Upper Respiratory Syndromes

, Dr. Scherk




Endocrinolog

y
11) Feline Diabetes Update: Insights in Diagnosis and Management 1, Dr. Scherk

12) Feline Diabetes Update: Insights in Diagnosis and Management 2, Dr. Scherk

13) Feline Hyperthyroidism Update: Managing Complicated Cases, Dr. Scherk

14) What you should know about Hypothyroidism and Hyperaldosteronism in Cats,

Dr. Scherk

Module 4

Musculoskeletal Disease & Surgery

1) Orthopedic Examination, Prof. Langley-Hobbs

2) Musculoskeletal Disease: OA, DJD, Prof. Langley-Hobbs

3) Soft Tissue Surgery, Prof. Dupré

Anaesthesiology and Pain Management

4) Anesthesiology, Dr. Robertson

5) Acute Pain Management, Dr. Robertson

6) Chronic Pain Management, Dr. Robertson

7) Neuropathic Pain Management, Dr. Robertson

Emergency and Critical Care

8) Emergency and Critical Care 1: Triage, Dr. Sigrist

9) Emergency and Critical Care 2: Approach to Common Emergency Case, Dr. Sigrist

10) Emergency and Critical Care 3: Feline Fluid Therapy, Dr. Sigrist

Module 5

Neurology

1) Mental status and Cranial Nerves: Neurological Examination, Dr. Parent

2) Gait & Posture, Postural Reactions, Spinal Reflexes: Neurological Examination, Dr. Parent

Oncology

3) Oncology 1, Dr. Musser

4) Oncology 2, Dr. Musser

Ophthalmology

5) Best Practices for Feline Ophthalmic Examination, Dr. Eaton

6) Most Common Ophthalmic Diseases in Cats, Dr. Eaton

Dermatology
7) Feline Dermatology 1, Dr. Böhm

8) Feline Dermatology 2, Dr. Böhm

Hematology
9) Hematology, Dr. Musil
10) Clinical Pathology and Lab Diagnosis

, Dr. Guldner
\Learnworlds\Codeneurons\Pages\ZoneRenderers\CourseCards